Ness Islands, a group of wooded islands connected by suspension bridges River Ness & The Ness Islands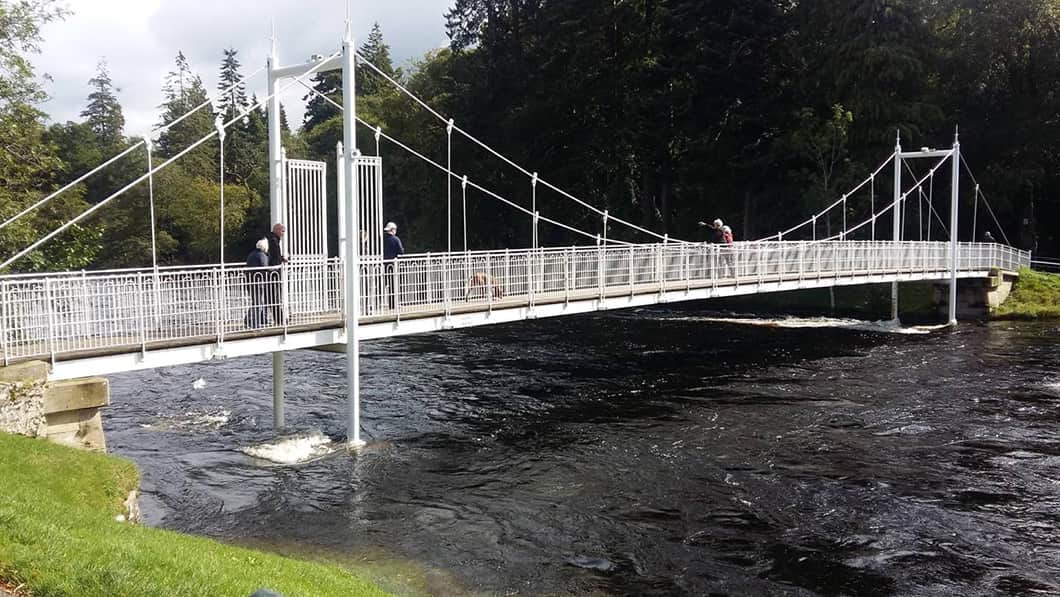 Available With Our...
Discover the Ness Islands…
 
The River Ness is the river that runs from the northern end of Loch Ness, through Loch Dochfour and through the heart of the City of Inverness – in fact the river is where Inverness gets it's name, not from the famous Loch Ness as many think, but from the Scottish Gaelic: Inbhir Nis, meaning "Mouth of the River Ness".
According to the legend the first-ever claimed sighting of the Loch Ness monster wasn't in Loch Ness, but the River Ness; when Saint Columba is said to have banished a "water monster" back into the river after it tried to attack one of his disciples who was swimming across.
What to do at the Ness Islands?
The river is a draw to visitors – many buildings sit attractively on its banks, including St. Andrew's Cathedral (Inverness Cathedral), Eden Court Theatre and a number of popular restaurants and hotels. Nature-lovers should keep an eye out for common and grey seals, a number of bat species, and birds such as dippers, goosander and the occasional osprey.
Upriver you will find the Ness Islands, a group of wooded islands connected by suspension bridges. Look out for European otters, which are sometimes spotted here. The islands are an excellent place to come to rewind and reflect, perfect for a picnic in the warmer months.
Getting to the Ness Islands
The drive to Ness Islands from Inverness is short and sweet, taking approximately 8 minutes via Drummond Road. You can also take the 4C bus from the city centre, which will drop you at Ness Islands, taking just 15 minutes.
Our Available Tours
Fancy visiting all that Inverness has to offer, hassle-free from public transport and renting a car? Hop onto one of our Loch Ness Tours and we can do just that. One of our friendly local guides can pick you up from your place of stay in Inverness and we'll be on the road.
So why visit the Ness Islands on our Loch Ness Tour from Inverness or the Loch Ness Tour from Invergordon. 
More Must See Destinations