A 5th Century castle with ancient Pictish origins Urquhart Castle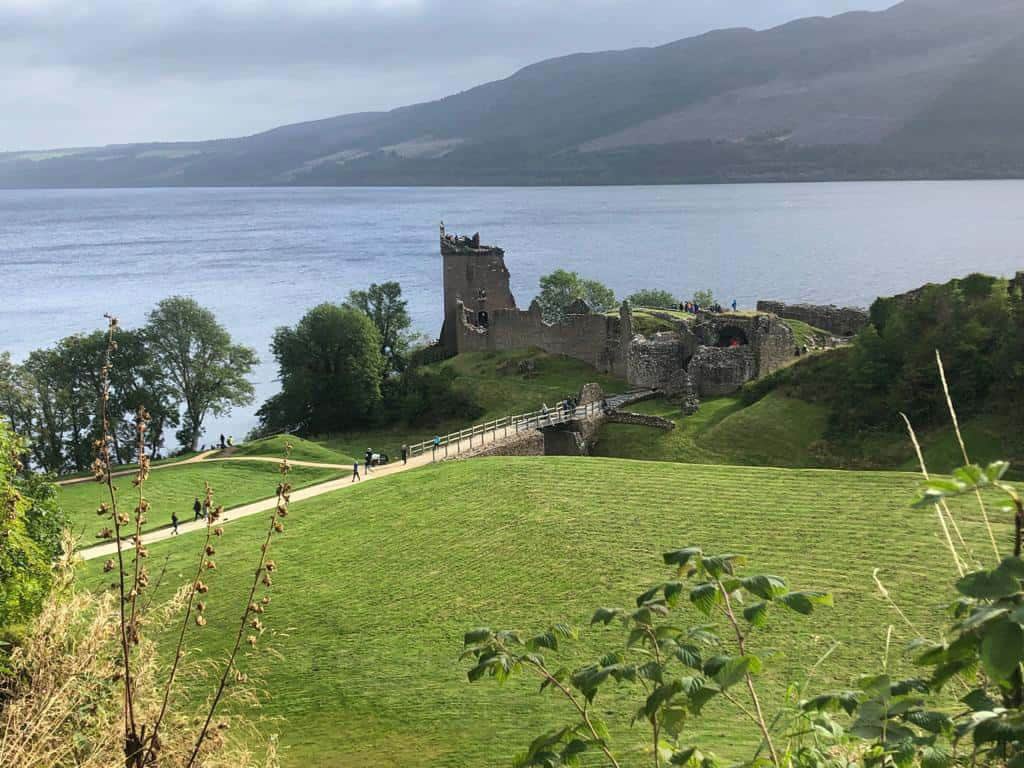 Available With Our...
Discover the Historic Urquhart Castle…
 
High above the murky, deep waters of Loch Ness is Urquhart Castle – perhaps the most iconic sight available around the loch. The castle has ancient Pictish origins, with the land once being the site of a 5th Century fort.
Now in ruins, Urquhart Castle as we know it today was built and rebuilt over the centuries until in the 16th century it was repaired and remodeled by the Grants, a powerful Highland family. The castle has changed hands more times than history can keep up with, and has been the site of many bloody battles – indeed part of it was blown up at some point in 1690 to prevent its usage by Jacobite forces, the large pieces of masonry still visible beside what remains of the gatehouse.
What to do at Urquhart Castle?
Although Urquhart Castle is a ruin, it has been preserved and made safe by extensive work from Historic Environment Scotland, who have installed several replicas from the medieval period, including a giant wooden trebuchet. The nearby visitor centre contains a shop, a cafe and a small cinema, where you can learn much more about the exciting and turbulent history of the castle and the surrounding area.
Getting to Urquhart Castle
You can drive from Inverness to Urquhart Castle, following the A82 – this will take you approximately 35 minutes. You can also take public transport, taking the 919 bus heading towards Fort William – which will drop you at a bus stop just outside the grounds, this trip will take you approximately 50 minutes.
Our Available Tours
You can explore this historic site on both of our Loch Ness Tours. So, why not relax and let one of our friendly, local guides take you where the history is, without the hassle of public transport or renting a car?
Visit Urquhart Castle on our Loch Ness Tour from Inverness or the Loch Ness Tour from Invergordon. 
More Must See Destinations