Culloden Battlefield is a definite must-see Culloden Battlefield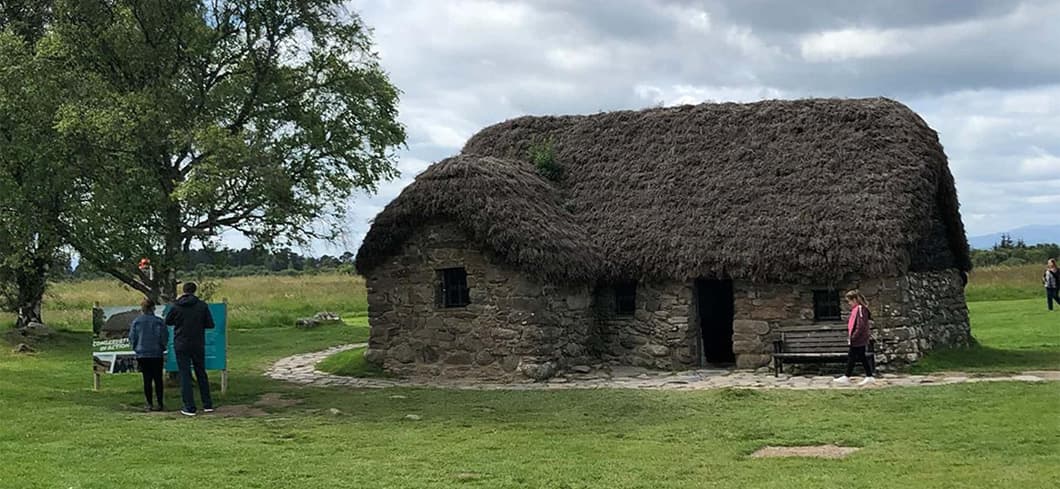 Available With Our...
Discover Culloden Battlefield…
 
With a history both dramatic and turbulent, Culloden Battlefield is a definite must-see for any Highland adventurer. Many people will be familiar with the events of the Battle of Culloden – the last pitched battle to be fought on British soil, and certainly one of the most harrowing. On the 16th of April 1746, the Jacobite forces of Charles Edward Stewart faced the Hanovarian Government army led by the Duke of Cumberland, in which the Government forces secured a decisive victory, leaving between 1,500 – 2,000 Jacobite casualties and effectively ending the traditional Highland way of life forever.
The field now remains as a reminder of that battle, and a memorial to the men who fell there. Visitors to Culloden Battlefield are able to learn about the battle, the aftermath as well as the clans who fought, indeed there are a number of memorial stones bearing the names of Scottish clans such as Clan Stewart, Clan Mackintosh and Clan Maclean. Culloden attracts many visitors who are interested in the legacy of the clans, as well as to research their own ancestral past.
What can you do at Culloden Battlefield?
The visitor centre at Culloden Battlefield hosts a museum where the history of the Jacobite uprising, the Battle of Culloden and the men who fought there are documented. The centre also has a large collection of artefacts, a restored 18th-century thatched-roof cottage, as well as a 360-degree immersive experience in which visitors can experience the action of the battle first-hand.
Getting to Culloden Battlefield
The battlefield is just an 18-minute drive from Inverness following Culloden Road and the B9006. You can also take the 27 bus from Inverness to Culloden Battlefield, which takes approximately 30 minutes. 
Our Available Tours
This historic site features on not one but two of our tours. So, if you're unsure about using public transport or renting a vehicle – why not hop onto one of our tours and we'll take you right there. We can pick you up from either your place of stay in Inverness or from the ferry port in Invergordon. 
So why not tour the Highlands from Inverness, visit Culloden Battlefield on our Loch Ness Tour from Inverness or our Loch Ness Tour from Invergordon. 
More Must See Destinations