Beauly Priory, an ancient abbey located in the village of Beauly Beauly Priory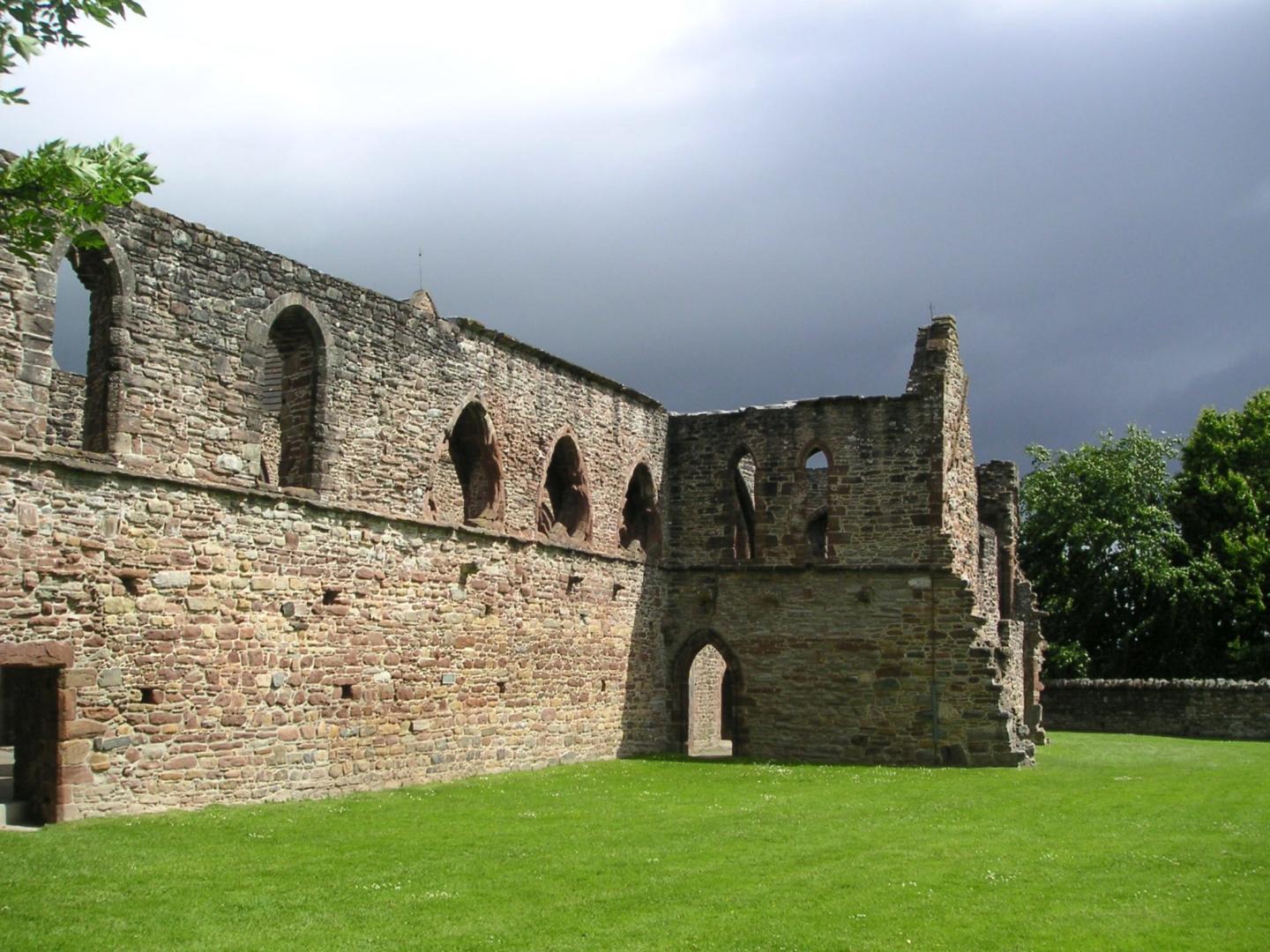 Available With Our...
Discover Beauly Priory…
 
Beauly Priory is an ancient abbey located in the village of Beauly, thought to have been founded around 1230. French monks settled here, who gave the area and the nearby river the name "beau lieu" ("beautiful place,") which has stuck ever since.
Another, alternative origin for the name comes from 1564, when Mary, Queen of Scots was travelling through the Highlands towards Easter Ross. According to legend, she saw the priory from her carriage and said "Oui, c'est un beau lieu" (Yes, it is a beautiful place.)
The north transept is the most complete part of the abbey still standing, but was not original to the building; it was built by Alexander Ross in 1901 to be a mausoleum, the final resting place for the Mackenzie family. The abbey now lies in ruins and is protected as a scheduled monument by Historic Environment Scotland.
Getting to Beauly Priory
The priory is just a 25-minute drive from Inverness along the A862. If you haven't rented a car you could also get a bus or train from Inverness – the 28 will take you from Inverness bus station to Beauly, while the train runs on a regular schedule between 07:00-23:33; just make sure you don't miss the last departure home!
Our Available Tours
An easier way to experience Beauly Priory is one of our tours – we visit here on both our Loch Ness tour from Invergordon and Inverness. Why not relax and let one of our friendly, local guides take you where the history is, without the hassle of public transport or renting a car?
Visit Beauly Priory on our Loch Ness Tour from Inverness or the Loch Ness Tour from Invergordon. 
More Must See Destinations