History dating back to the 14th Century Cawdor Castle & Gardens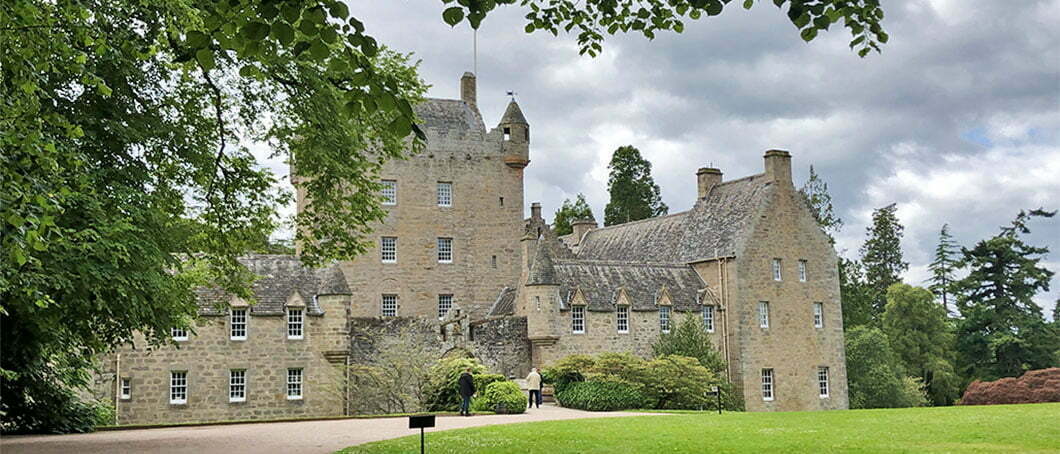 Available With Our...
Discover Cawdor Castle and Gardens…
 
Cawdor Castle and Gardens is an increasingly popular Highland attraction with history and scenery in abundance. The medieval castle tower is surrounded by three gardens so you can be sure to find something different around every corner. If you're considering an adventure from Inverness or Invergordon while in the Highlands, the beautiful scenery at Cawdor Castle and Gardens is a must.
What can you do at Cawdor Castle and Gardens?
Join us and soak in Cawdor Castle and Gardens' extensive history which dates back as far as 1180. The castle is a popular destination and a must-see, not least for its connection to the Shakespeare play Macbeth. Although the events of the play are fictional, Cawdor castle and Gardens does have its own unique history. The legend goes that Cawdor Castle was built in 1454 around a small, live holly tree, which is still there today in what is now known as the vaulted cellar and is available for visitors to view.
Cawdor Castle and Gardens boasts three distinct garden designs. You'll find one flower garden, one walled garden, and one wild garden, each accompanied by a fascinating horticultural history. Wherever you walk you'll discover beautiful views of the castle, framed with different shapes, sizes, and colours of plants, bushes, and trees. And once you think you've seen all of the gardens, you can even take a wander through the natural woodlands which surround the picturesque Cawdor Castle and Gardens.
Cawdor Castle and Gardens is situated in the picturesque country village of Cawdor. Cawdor can be found approximately five miles southwest of the seaside town of Nairn and thirteen miles northeast of the Highland capital, Inverness. While small and peaceful, the village of Cawdor has plenty to offer. In Cawdor Castle and Gardens itself, you can stop for a bite to eat at the on-site cafe, shop for gifts and souvenirs, or even play at Cawdor Castle's nine-hole golf course. Aside from the cultural attraction that is Cawdor Castle and Gardens, the village features a local tavern, village shop, primary school, and bountiful woodland and river routes – popular with walkers and cyclists in the area.
Getting to Cawdor Castle and Gardens
The easiest way is to go by car – taking the A96, which should take you approximately 25 minutes. You can also take the bus and train – taking either form of transport to Nairn, then getting the 113 bus from Nairn to the Church stop. Taking public transport will take you slightly longer, around 1 hour 30 minutes.
Our Available Tours
This incredible Castle and Gardens can be visited on one of our tours, along with various other fascinating spots. One of our friendly local guides can pick you up from your place of stay in Inverness or from the ferry port in Invergordon, allowing you to avoid the hassle of public transport and vehicle rental. 
So why not tour the Highlands from Inverness, visit Cawdor Castle on our Loch Ness Tour from Inverness. 
More Must See Destinations