A fantastic example of the distant history of the Highlands Clava Cairns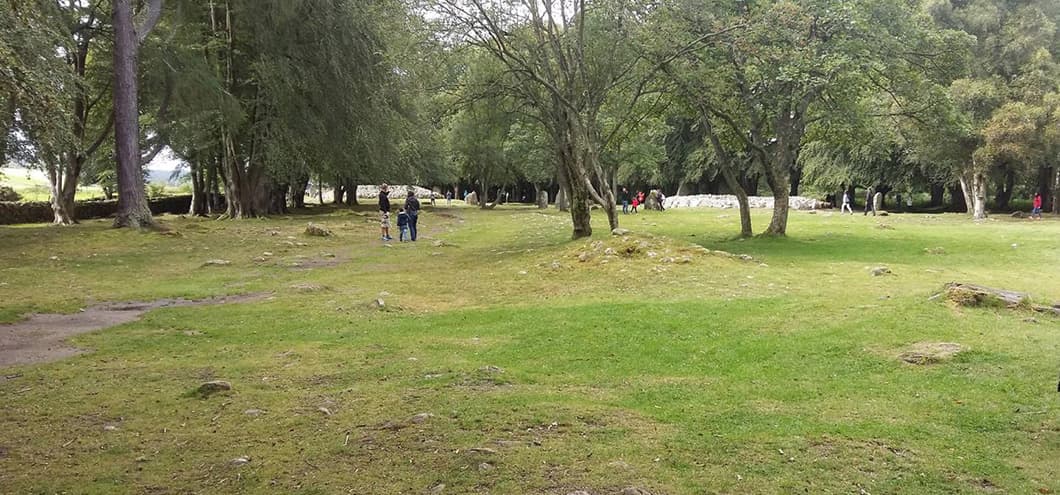 Available With Our...
The Clava Cairns are an increasingly popular attraction for visitors to the Highlands, a fantastic example of the distant history of Highland Scotland. Although there are a number of sites around Scotland containing chambered tomb cairns, the group of three at Bulnuaran of Clava are the most well-known.
This deeply sacred place within the landscape of the Highlands is steeped in history, with the first usage of the site thought to date back over 4000 years. Set within a beautiful forested area, there is evidence that ancient peoples returned here again and again; there are even the ruins of a medieval chapel here. The Clava Cairns serves as the inspiration for the fictitious Craigh na Dun standing stones in the book and TV series Outlander, in fact, the famous "cleft stone" that transports the main character Claire back in time can be found here.
Getting to Clava Cairns
The Clava Cairns are best accessed by taking the A96 east out of Inverness and following signs for Culloden, passing through the towns of Balloch and Culloden and over the river Nairn, following a single-track road until reaching a parking area. From there it is a short walk to the cairns. A number 5 bus from Inverness town centre is also an option, although there is a walk of around 1 mile from Culloden Moor Inn to the cairns.
If you are unfamiliar with the roads or unsure about using public transport, by far the best way to experience sites like the Clava Cairns is by booking a tour, such as the ones offered by Historic & Scenic Tours. Avoid busy public transport and the stress of vehicle rental – instead, sit back, relax and enjoy the Highlands on a tour with one of our friendly local guides, who will pick you up either from your place of stay in Inverness or at the ferry port in Invergordon and take you on your own guided tour of some of the best sights the Highlands have to offer.
More Must See Destinations