Largest stately home in the Northern Highlands Dunrobin Castle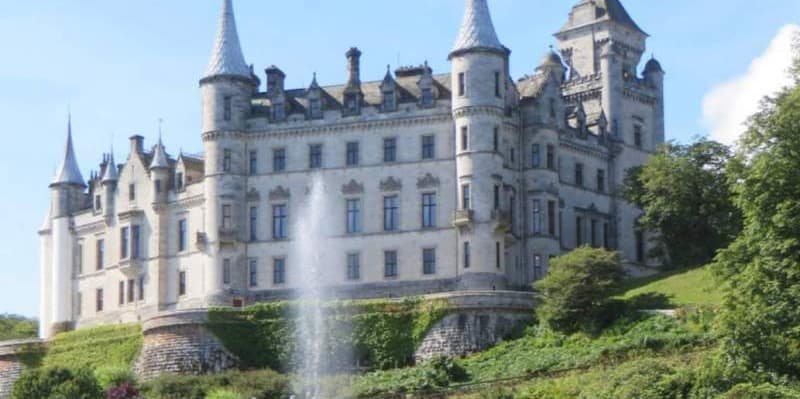 Available With Our...
Dunrobin Castle is one of Scotland's most impressive stately homes and the largest in the northern Highlands.
On our North Tour from Invergordon and North Tour from Inverness, we spend around 1 hour 30 minutes here, an excellent opportunity to learn more about this gorgeous, historic estate and the Clan Sutherland, for whom this place is the family seat.
The castle hosts various events from April to the end of September including falconry and bird of prey flying demonstrations. There is a small tea room where visitors can grab a cup of coffee and a homemade cake, and a gift shop with a choice of local quality crafts and souvenirs.
Getting to Dunrobin Castle
If you are visiting the Highlands and wish to take the hassle out of seeing sites like Dunrobin Castle, why not check out one of our tours? Avoid busy public transport and the stress of vehicle rental – instead, sit back, relax and enjoy the Highlands on a tour with one of our friendly local guides, who will pick you up either from your place of stay in Inverness or at the ferry port in Invergordon.
More Must See Destinations